Ballroom Dance Lessons Carpinteria
Arthur Murray Santa Barbara
Learn to dance
Never miss out on another dancing opportunity again! Whether you just want to survive on the dance floor or stand out in the crowd, learning to dance has never been easier.
Believe it or not, most students start as total beginners. By using our proven method, our team of certified instructors will help get you on the dance floor in no time. You'll even be dancing on your very first lesson!
Walk In, Dance Out ®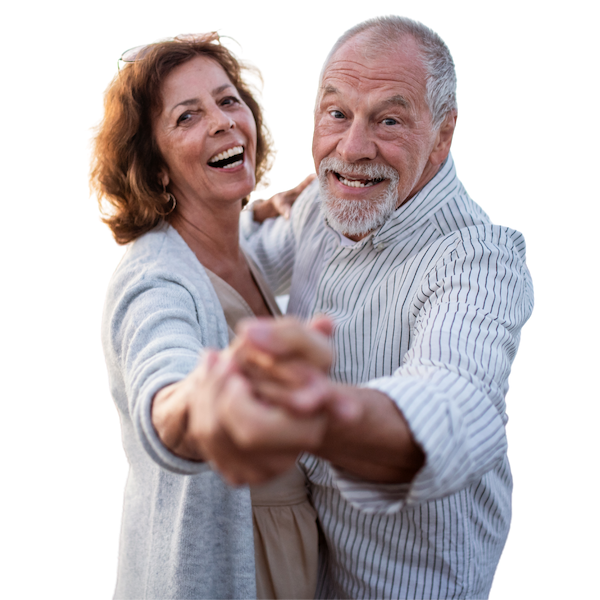 Dance Lessons Carpinteria
Looking for ballroom dance lessons near Carpinteria? Look no further! Located near beautiful Carpinteria, CA, just a short 15 minute drive from the Island Brewing Company and Cazelle Aplacas, we teach dance lessons for the greater Santa Barbara area.
Arthur Murray has been a staple in the community for over 70 years, and we look forward to teaching Carpinteria to dance for many years to come.
Whether you're looking for a Waltz, Swing, or Foxtrot, or maybe a Salsa, Tango or Country Two-Step; with over 30 styles of dance to choose from, we've got you covered. No matter the occasion.
Get started with ballroom dance lessons near Carpinteria today and see what dancing can do for you!
New Students
What to expect on your first lesson
After answering a few questions about your goals, aspirations, and the look and feel you'd like to have, you'll be guided through a few basics by one of our highly-trained instructors.
You'll start to learn to dance on your very first lesson, and leave with a plan of action for the next few sessions.
At Arthur Murray, we've developed a fool-proof method to help you learn to dance the quickest way possible and achieve your goals.
Studio Info
Contact
Hours
Monday - Friday: 2pm - 9pm
Saturday by appointment
What our clients are saying...
The instructors are fantastic, and they don't complain when you inevitably step on their feet. The one-on-one lessons and group classes alike are fantastic. But above all, I find myself lingering after class just to chat with the instructors and fellow students, and enjoy the friendly atmosphere...

My husband and I recently started dance lessons and we LOVE it! Everyone at the studio is so inviting and the instructors are fabulous! The dance parties are a blast! I highly recommend Arthur Murray Dance Center. It's brought a renewed bounce into our lives!
Calendar
Newcomer Classes
Advanced Classes